---

AS UNEMCUMBERED AS POSSIBLE, GOOD DESIGN AGAIN WINS OUT.

---

A NATURAL WOOD PATH TO YOUR BOATING ENJOYMENT.

---

OUR DOCKING SYSTEM COULD BE THE "STAIRWAY TO YOUR HEAVEN".

---

HERE YOU SEE THE SIMPLE LINES AND UNOBTRUSIVE PRESENCE OF OUR SYSTEM.

---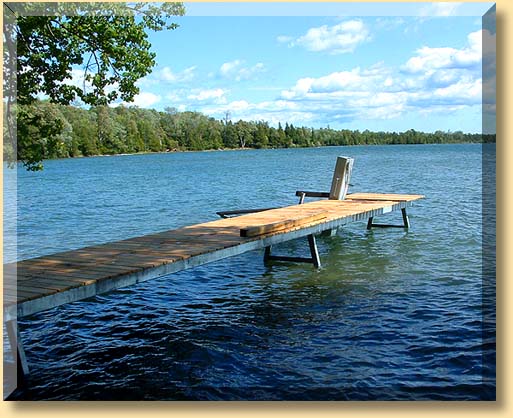 COMBINED WITH OUR VIKING BOAT LIFT, THE IMPACT UPON THE VIEW IS AS CLEAN AS YOU CAN GET.

---

YOU REACH BACK TO NATURE FOR ITS BEAUTY,
...WHY COMPLICATE IT WITH MORE DISTRACTION THAN YOU NEED?
---