---

One aspect of the hard, cold facts of the Viking Boat Lift can be illustrated
with a simple A-B comparison.
Which would you prefer?
(Sorry! We only supply one of these lifts.)



---
IMPORTANT REMINDER:
To all customers who have our electrically-powered boat lift...
It is essential that you turn off the electrical power to the boat lift,
whenever you are finished using it for the day.
---
FYI: Our position in a websearch might not be very high, but it doesn't relate to the quality and function of our boatlift. Websearch results are now governed by how much one PAYS for their position. We at Viking Boat Lift will not play this game. Moneys that would have been spent for this are put toward keeping our prices reasonable. Thankyou.
Later, in 2008, our search engine ratings have put us right near the top of the results, in most locations. We have done this through your visits to our website, and not by playing the 'money game' that the, so called EXPERTS say we had to.
--Kitlani Enterprizes
---
Viking Boat Lift SPECS
Standard Lift Section Weight:

10 foot tower:
440 lbs.(199.58 kg.)
Base:
230 lbs.(104.33 kg.)
Carriage:
240 lbs.(108.86 kg.)

Travel:

10 foot tower:
75 inches (190.5 cm.)
8 foot tower:
51 inches (129.54 cm.)

Bolts:

All bolt connections:
Grade 8 or better
Adjustable bolts:
316 S.S.

Lift Capacity:

Ratio 1:1
1.5 metric tons
Ratio 2:1
3 metric tons

Lubrication:

Oil:
SAE 110 or approx.
Grease:

Type:
Extreme Pressure, Semi-Synthetic, NLGI Grade 2
Recommended:
Shell SRS 2000

Winch:

Safety Allowance:
150% above lift capacity

Galvanizing:
Just for your information
...we are currently celebrating our
28th. year
in the boating business. Of course, in one way it is a business, ...but in another way, it is an ADVENTURE! We are meeting an amazing array of fine people, working with them one on one, giving them 100% of our time, satisfying them with our efforts, travelling to places for the first time to install them, and are making ends meet. We treat our customers like family and have been like rewarded in return.
We can look back over our 28 years, and see nothing but satisfaction.
..........Now THAT is worth something..........
****Thanks to all our customers/friends****
The Viking Boat Lift is..... Totally, Completely, Absolutely FREE STANDING really? ...really! One single column - No cables. No ropes. Nowhere! Hmmm pretty much maintenance free? Yes! - just 4 grease points. But won't it fall over? - No. No? No.
Hot dip galvanized inside and out, for maximum protection. Salt water and fresh water usable.
Includes carpeted bunks, delivery and installation ( most of the time ) as long as we can drive to your site, and get close enough without using extra equipment.
(PLEASE NOTE: WE REQUIRE THAT THE CUSTOMER SUPPLY 3 HELPERS FOR ABOUT 2 HOURS.) Manufactured with all steel, quality hardware and components.
Able to lift your boat nice 'n' high. Standard lift has up to 6'-1" of lift. Custom Lift - max. lift height up to 24 feet - so far.
Approx. 1300 Lbs assembled weight (standard lift ). Assembled in approx. 2 hrs. So little time - depending on the manpower, of course. ( you supply at least 3 helpers, okay?)
Able to be left in the water all through winter.
Installable in as little as 6 inches of water! - plus the draft of the boat.
Standard Viking Boat Lift fits: Up to 24 Ft. standard boat, to a weight of 3000 pounds. 3000-6000 pounds requires a double chain which means you can increase the weight of your boat and still use the standard lift!
Tournament ski boats, tunnel hull boats, personal water craft, float planes, pontoon boats.
What you get for your investment - besides all of the above, is this: Viking Boat Lift. The safest, most aesthetically pleasing, most innovative little rebel of a boat lift in the market place today - and tomorrow. Tomorrow? Yep. Boat lifts come, and boat lifts go but, The Viking Boat Lift will still be here tomorrow, and tomorrow, and tomorrow...... No, we can't fortell the future,
but we're working on it.
---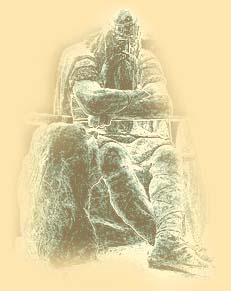 ---



The Viking Boat Lift will be with you as long as you want it to be. You will experience many years of easy lifting, happy boating, and safe storage with the Viking Boat Lift. If you move, take it with you. Re-sell it if you want to move to an apartment in the city and use a bathtub boat instead. Give it away as a wedding gift to your son/daughter. Pass it on as an heirloom; for future generations to enjoy. While you are the proud owner of the Viking Boat Lift, you will definitely enjoy it! Need customizing? No problem - let's talk!

**Delivery of the lift may be subject to added cost- if you are really far away, or if extra equipment is required. We have been known, on occasion, to go a very very long way, with no added cost to our valued boat lift purchaser. So - don't be discouraged if you are a long distance, okay? Okay!
***On the rare occasion that it takes more than four hours to install the lift due to a location difficulty, we may have to charge a little extra. Don't worry, if this is the case, it will be a fair amount. Almost all installations are within the four hour period.
Please note: YOUR DEPOSIT IS NON REFUNDABLE! At no time do we say that the lift will not move from its installed position. There are too many variables including winter ice and spring current, to be able to guarantee this, but remember our great track record with this aspect from our truthful testimonials.